From the Desk of the Highland Gate Golf Club Director: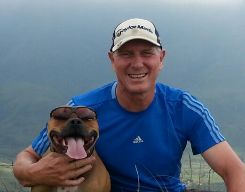 HIGHLAND GATE MOVES 6 POSITIONS TO NUMBER 15 ON THE GOLF DIGEST TOP 100 SA GOLF COURSE RANKINGS
Highland Gate has become the destination of choice in Mpumalanga and a bucket list course for many local and international golfers. Highland Gate hosted many events this past year, March 2017 to February 2018, which included the Vodacom Origins of Golf (Sunshine Tour event) as well as the Els for Autism final. The Pro Am organised by Paul Marks, held in November 2017, was also a huge success.
Corporate golf days and local fund-raising events have also become very popular and is a catalyst in getting people from all over the country to play at this prestigious course. The number of rounds this year have broken previous years records.